Have you ever seen a brilliant stage fight and thought "I wish I knew how to do that!"
Well now you can!
Theatre Bath is proud to present this two hour workshop with fight guru Tom Jordan from the Academy of Performance Combat (www.theapc.org.uk).
Across two hours, we will go over the basics of unarmed combat; including slaps, punches and hair pulling, we'll look at physicality of the fighter, reaction and how best to work safely as a team with your opponent.
Please wear sensible clothing that you can move easily in and bring a bottle of water.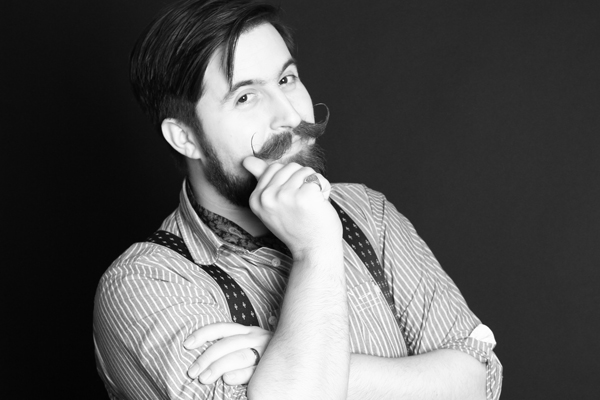 Tom is a professional Fight Choreographer and Stage Combat Instructor, working across the UK. He is an RSC Associate Practitioner, Experienced Instructor and Vice Chairman of the APC, and is an associate teacher at Guildford School of Acting. He has taught for Theatre Royal Bath, The Everyman Theatre, Cheltenham and St. Davids Hall, Cardiff among many other establishments. He is also the Stage Combat instructor at University of Gloucestershire.
Recent Fight Director credits include:
Theatre:
Pericles – RSC, Tonypandemonium – National Theatre Wales, Romeo and Juliet – Watermill (Newbury), Romeo and Juliet – Marlborough College,Horse Piss For Blood – Theatre Royal Plymouth, Macbeth – Drayton Arms, The Grapes of Wrath – The Egg (Theatre Royal Bath), Othello – Vendi Vidi Prod., The Three Musketeers – Jenny Wren Productions, Romeo & Juliet –GYP, Cyrano De Bergerac – Eton College, As You Like It – Rain or Shine
Film: Elfie Hopkins – Size 9 Productions/Dir: Ryan Andrews
"His [Macduff's] final fight with Macbeth was brilliantly choreographed and dramatic."
– Remote Goat, Pistachio Choice's Macbeth at The Drayton Arms.
"Credit must go to Tom Jordan's fight choreography. The scene where Rodrigo receives a swift kick to the codpiece drew gasps and winces from the audience."
– The Londonist on Veni Vidi's Othello.
"The fight sequences, choreographed by Tom Jordan, using the very real swords were brilliant and very well executed by the actors"
– Remote Goat, Rain or Shine's Treasure Island.
Tuesday, 31 March 2015 from 19:00 to 21:00
The Natural Theatre Company Studio


Widcombe Hill


BA2 6AA Bath




United Kingdom



We kindly acknowledge the support of: